Dr. Lydiah Kemunto Bosire's journey to becoming an entrepreneur is a deeply personal one. On the surface, she's the Kenyan founder and CEO of 8B Education Investments, a FinTech company that secures loans for high-performing African students with an offer at a global university. In starting the company, she gave up a secure and lucrative job at the United Nations. She also traded a hard-earned doctoral degree for the risk of going it alone in business.
To understand her motivation, you need to dig below the surface and understand what it means to be cut off from pursuing your dreams. It's the very thing that happened to her father, a talented young artist from Africa who wanted to advance his education in the late 1970s. He tried for two years to raise the money he needed, but he ultimately wasn't successful. "I grew up in a house that had prospectuses for Oxford and Cambridge on our bookshelves, vestiges of my father's failed dreams," Lydiah says over Zoom from her home in upstate New York.
Many years later, Lydiah wins a scholarship to attend high school in Wales and then another scholarship to Cornell University in the United States. Her initial goal was to obtain a Masters in public health, and it was within her grasp when she was accepted to the illustrious Harvard School of Public Health. The problem? She wasn't given any financial aid. "I could not go, there's no way I could afford to go there," recalls Lydiah, "but that brought up the issue of what my father had experienced." She eventually ended up going to Oxford, where a year of her study was funded, but subsequent years were not.
Lydiah graduated from Oxford with a doctoral degree in politics, but the financial struggle is something she never forgot. It pursued her as she rose through the ranks at the UN, the World Bank, and the World Health Organization, working on issues she deeply cared about. But she couldn't let go of the nagging feeling that there was an issue that trumped them all, where her impact would be truly transformational. When she was sitting in policy rooms with people proposing solutions for the African continent, she was often the only African in the room. It occurred to her then that there were too many people like her who would never be invited into these corridors of power simply because they didn't go to the universities that serve as a pipeline for these types of jobs.
Investing in people: a market failure
8B Education Investments estimates that there is at least a $25bn a year financing gap unmet by supply. This market failure is something its CEO refused to accept. Lydiah started 8B with the aim of bridging that gap and making African students an investable proposition.
"Every region has super-prime borrowers. In Africa, that journey starts with attending world-class universities. What's really lacking among investors is an understanding of the incredible opportunity that African youth present," she tells Invest for Good.
According to internal data and 8B's own estimates, only 1 in 3 African students currently accepted to a university enrolls. Financial challenges are the key driver.
Lydiah points out that a student in India can walk into any number of banks and financial institutions and receive a loan to go to the kind of university she went to. But a student from the African continent cannot do the same thing. Her "big, hairy goal" is therefore to level the playing field so that people are loaned money on the basis of their potential, not against how much land their father has, credit history, the GDP of their country, or other traditional ways of thinking of collateral that disadvantages African students.
8B Education Investments: A SoFi for Africa
8B Education Investments uses income share agreements to facilitate affordable financing for Africa's super prime borrowers attending the world's leading universities. A student can be loaned up to $25,000, or a lifetime ceiling of $50,000, either directly from 8B or third-party lenders. It is not a scholarship - investors in the debt are making a fixed-income investment like any other, just pegged on a graduate's income. For the graduate, income-contingent repayments are flexible and student-centric, and they mean that a student can always afford to make repayments.
The company has developed its own underwriting algorithm, a risk-scoring system that enables them to gauge which students are likely to make repayments. 8B's data will be valuable in building the credit infrastructure for Africa's super prime borrowers, who might use future financial services from 8B and third parties. The business model has been derisked by the experience of companies like SoFi, a FinTech that offers a range of financing for their members.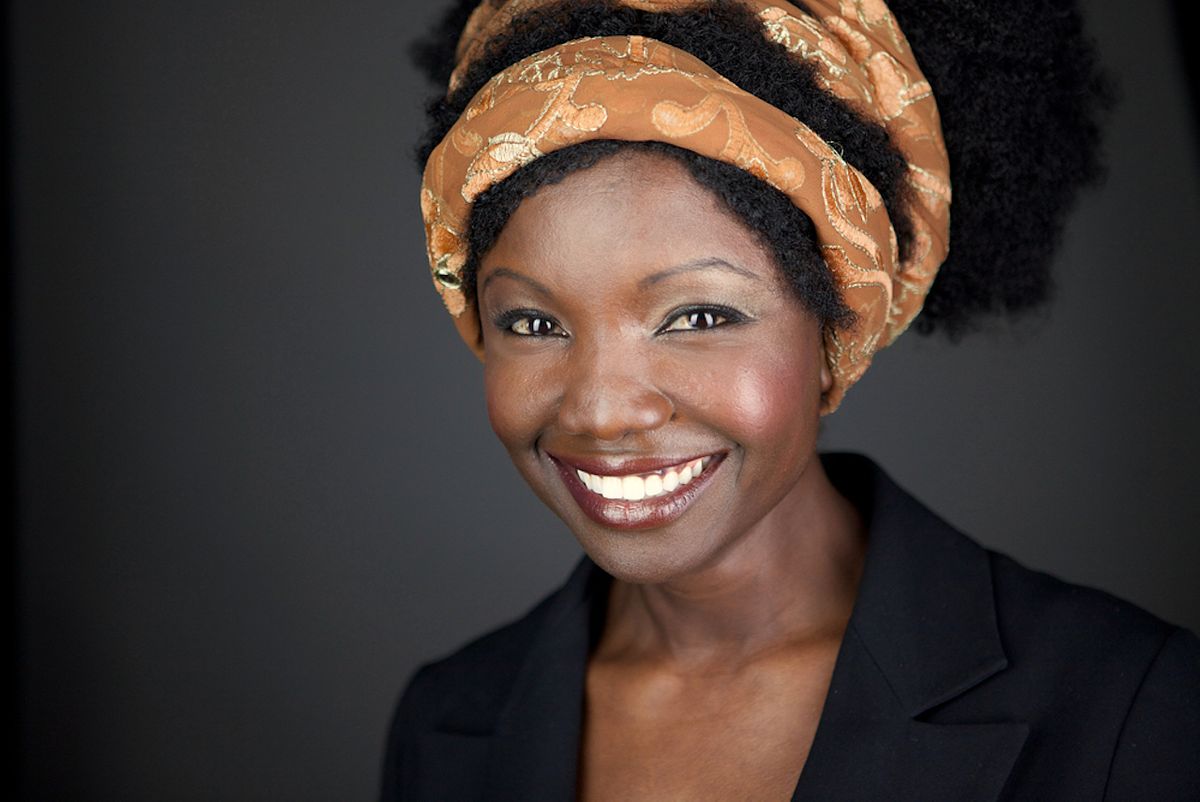 Turning the conversation back to her own life, Lydiah says, "My education in Cornell is something for which there is a market solution. There is a price I am willing to pay to access that education because I am the beneficiary of it." Despite not being a philanthropic endeavour, 8B has high social impact. It enables Lydiah from Kisii in Western Kenya to attend Cornell and then go on to help Africa become an equal player in the 21st century. "Impact is what we're pursuing," confirms the entrepreneur, "and we achieve greater impact the more our for-profit vehicle becomes bigger and more successful. We are a perfect example of an opportunity for those looking to invest for a double-bottom line."
This is not tinkering on the margins, she adds. It's not about micro loans of $100. Lydiah often has conversations with investors to remind them that to develop the next African Sundar Pichai, CEO of Google and Alphabet Inc., it will take more than a few hundred dollars. "It's a person who's going to be costing $50,000 to educate, right?"
What opportunity looks like
According to The Economist, there are eight million African university students today. This is expected to increase to 22m by 2040. Meanwhile, 70% of Africans are under the age of 30, with higher education growing at twice the global average. For shrewd, would-be investors, the opportunity of developing an African-born Pichai is plentiful. In addition to the demographic dynamics, the CEO of 8B expects the number of students looking for a world-class education to grow for three reasons: university capacity on the continent is constrained, quality has not caught up, and demand for African students from global universities has increased. In fact, Lydiah confirms that demand for their financial product outstrips supply. She is currently raising more capital to meet the demand and to scale up the company.
The pool of candidates is very large, but 8B currently only loans to students who have an offer at select universities outside of Africa. Additionally, it prioritises applications from those who are studying for STEM, health-related, or finance and business degrees. In part, this is because the investment case is easier to make. "We're trying to build a company that can make a very big transformation … We're starting from the 'let us build a financing vehicle that brings along investors and enables lending at scale.' So we have to make some pragmatic choices." Over time the company will have different lending products but, for now, their focus is narrow.
There is another reason, however, why this makes sense now more than ever - and that is COVID-19. In a story published on Bloomberg, Lydiah writes about how the world was underprepared for the COVID crisis. "Scientists in Geneva and Atlanta must work seamlessly with health officials in Gaborone and Addis Ababa, and they all need highly skilled experts running their responses," she writes. "For this to happen, investments in health and STEM training must transcend borders. Investing in human capital in African countries would increase local capacity to respond to crises and add to the worldwide talent pool, which would benefit all nations."
Brain circulation versus brain drain
Lydiah calls for "brain circulation", an argument she uses when people bring up the issue of "brain drain" from the African continent. Talented students, some say, will take up offers at a world-class institution, get an advanced degree, and never return to work in their own country because of wage disparity and lack of opportunities. However, she believes brain drain as a term needs to be "retired", an opinion she's expressed in The Africa Report. "I think those concerns can come from a good place, but an under-informed place, about the potential of the continent and its flourishing new talent," the CEO argues. "The fact that 10,000 or 20,000 more African students go to a global university does not deplete the capacity of the continent."
Lydiah points to Ngozi Okonjo Iweala, the Nigerian director general of the World Health Organization, as an example of brain circulation in action. Her recent appointment in March 2021 made history - she is the first woman and first African to take up the office. As a teenager new to the United States, she studied at Harvard University, eventually gaining a PhD from MIT. Since then, she has worked for the World Bank and has twice been Nigeria's finance minister.
"My task is to enable as many young, competent, ambitious Ngozis as possible to stride into the universities they want to stride into and that's a good thing," Lydiah declares. "Is Ngozi any less of a celebration for Nigeria because she's now in Geneva? Absolutely not."
Investing in the next changemakers
So far in 8B's genesis, Lydiah has been able to uncover extraordinary talent, young men and women who are the next generation of changemakers, and have sacrificed to get there. One of these is Nifasha Rusibamayila, whose education was partly financed through 8B Education Investments. With "limited opportunities for international students", Nifasha says she was glad to have secured 8B's income-based loan. Originally from Tanzania, she received a Masters in public health from Boston University, specialising in epidemiology and biostatistics. She's now working as an SAS programmer in the D.C. area, using her expertise in health economics to help improve patient outcomes.
Young Africans like Nifasha have a high-grit quotient. Their intelligence, determination, commitment, resilience and resourcefulness is often underestimated. Last year, Invest for Good profiled another company with similar aims to that of 8B. Brighter Investments is a social enterprise that applies investment principles to people. It asks investors to finance the education of students wanting an advanced degree in Ghana. In exchange, the investor generally gets a return on that investment of between nine and 12 percent after the loan is repaid, typically after six years. "The value is just beyond anything," CEO Thijs Mathot told Invest for Good. He was referring to the fact that it not only makes good business sense, but it can transform the life of someone who deserves it. Like 8B, the calibre of the students is incredibly high.
Building a global African community
Of course, Lydiah was once one of these students herself. The oldest of seven children, she took up a sixth-form place at the UWC Atlantic College in Wales as the result of many coincidences. On the day she saw the ad for the scholarship, she was at her friend's house in her home town of Kisii. There, she flipped through the pages of The Daily Nation, a Kenyan daily newspaper, on the very day it happened to run a classified ad for the scholarship.
The advertisement for UWC drew her attention because she knew of another young woman from her high school who had gone to that very same college. She'd even seen a picture of this young woman riding on a London doubledecker bus. So, immediately she knew the ad wasn't some sort of scam. All of these things came together by sheer chance, leading Lydiah to where she is today. "Getting that scholarship was like winning a lottery," she reflects.
She wants to make this process less serendipitous for others. One of the ways of doing this is to make information about global opportunities easily available. As the CEO points out, information is often hidden behind a paywall or not easy to find unless you're on the inside, perhaps already at an international school. Ensuring trustworthy information is free to access and consistent means that a future Lydiah won't need to be at a friend's place looking at an open newspaper in order to chance upon an opportunity.
Some of the students who engage with the platform are likely to apply for funding. Others might just use it as knowledge that could prove useful. Either way, 8B gains valuable insight into what their audience is looking for, and provides the support they need in their journey. Moreover, in a world where the recruitment of international students is concentrated in just a few geographies, 8B widens the pool of qualified applicants.
Toward this end, 8B has launched their Ladder platform, a space to match prospective African students, current students, and young professionals with the information and connections they need to succeed in their journeys. Ladder by 8B, is brand new and currently undergoing beta testing. The vision, however, is to democratize education opportunity and become a global community for Africans. One of Lydiah's sisters, an economist at Deloitte in Vancouver, is one of the mentors. Her success can be partly attributed to having a sister like Lydiah who already knew how to work the system and told her what she needed to do. The aim is to build a network for those who aren't as well connected. After all, not everyone has a trailblazing sister.
Changing Africa's dominant narrative
So, what does her father think of all this? He is of course incredibly proud that his children have been able to forge their path in a way that he couldn't. There was a little bit of disappointment, however, that his eldest child left a stable and high-powered job for something less certain. "When you're Kenyan and you work at the UN or the World Bank, you then don't just quit in order to be an entrepreneur," Lydiah notes. Nonetheless, she is full of conviction that this is the time to respond to the calling of solving this multi-generational problem.
For now, the CEO would like to change the dominant narrative around Africa - and she's in the best position to do so.
"Chances are if you think of Africa, you might think of something negative, an absence, a lack. Yet, linked to opportunity, Africa's high-achieving youth will power the future," she predicts.
Lydiah finds herself frequently engaged in thought leadership to educate the market, and is convinced that the wind is behind her back. Given recent worldwide movements around racial justice, creating more opportunities for students from different backgrounds to interact with each other and solve problems can go a long way in dispelling racial stereotypes.
People assume, she adds, that the reason they don't see many African students in elite classrooms is simply because they aren't smart enough. But it's because they don't have the money to cross that threshold. This outcome, she observes, can become a bit of a self-fulfilling prophecy, with investors reluctant to finance a market that they don't believe exists.
"I think the way we change this is not just through lending but really unlocking and demonstrating that there's a market for other lenders to step into this space, one that enables African students to realise their full potential."
---
---
Lydiah Bosire is the founder and CEO of 8B Education Investments. She also holds a doctorate in politics from the University of Oxford and additional degrees from Oxford and Cornell University.